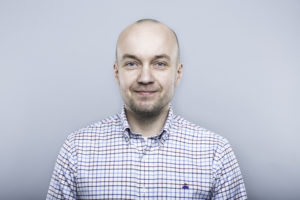 My name is Antti Sulanto and I work as a self-employed IT Consultant via my own company.
I have 15 years of experience of professional software development and over 10 years of experience working as an Agile enthusiast, ranging from large scale IT system deliveries to smaller scale product development. I have passion for doing things right.
How can I help?
Help with your Agile journey.  Are you just starting to take Agile practices into use? Or maybe you've already been on your journey for a while, but feel that you'd need some help? Perhaps you're doing Scrum but would like to start using Kanban instead? We can arrange a session to take a look at your practices , or then you can hire me to work for you as Scrum Master / Agile Coach for a longer period of time. You can read one war story here.
Join your software team as SW developer. I still very much enjoy writing clean code. Web-based Spring applications are most familiar at the moment, and server side Java is my strongest area.
Combine the two.  The sweet spot for my services is "Hands-on Scrum Master", helping the team to perform better and at the same time have the hands deep in the code.
Technology buzzwords
Server side: Java, Spring, Hibernate, Struts 2, Maven
Front-end: React/Redux, GWT, Javascript, HTML, CSS
Test automation (Robot framework), CI systems (Jenkins, Bamboo)
Databases and SQL (PostgreSQL mainly)
Experience
You can find my CV in LinkedIn.
Contact information
If you think you'd like to work with me, get in touch. Let's have a chat!
Antti Sulanto
email: antti (ät) sulanto.net
tel: +358 40 194 6116